Scent Your Home for Spring with our Grapefruit, Lime & Mint Collection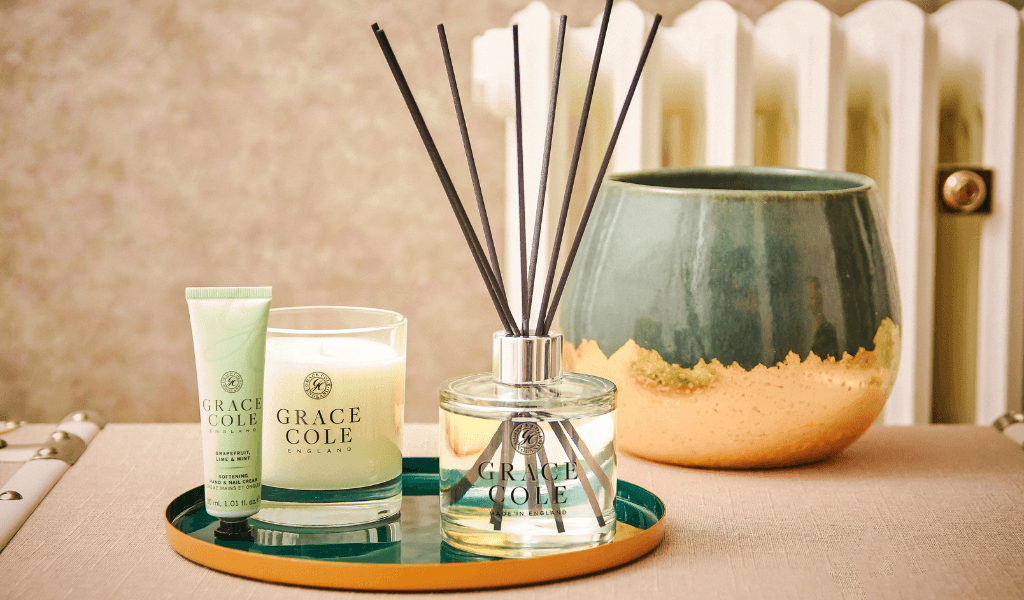 Spring is here, and what better way to enjoy the season than by filling your home with the fresh, fruity fragrance of Grapefruit, Lime & Mint? This collection combines zesty top notes of Orange and Lime, with clean Peppermint and a soft, citrusy heart of Grapefruit. This collection will deliver a reviving and invigorating scent that will uplift your mood and awaken your senses.
At the heart of this collection there are three essential oils that work together to brighten and enhance your wellbeing:
Peppermint is well known for its uplifting properties.
Orange is renowned for its ability to boost mood and reduce stress.
Clary Sage helps to create a sense of calm and relaxation.
Our Grapefruit, Lime & Mint collection includes two home fragrance products: a candle and a diffuser.
Elevate your home's ambience with our luxurious Candle, hand-poured in England with a unique wax blend that burns for up to 40 hours. The blend of essential oils diffuses a rich and continuous scent throughout your home.
The Diffuser will add a stunning addition to any room and will diffuse a beautiful, long-lasting fragrance for up to 12 weeks. The diffuser reeds fan out to project the perfect amount of subtle scent into the air, which comes from an oil that has been carefully blended in England to remain fresh from the moment of opening.
Whether you prefer the warmth and glow of a candle or the effortless convenience of a diffuser or maybe even both, our Grapefruit, Lime & Mint home fragrances are the perfect scent for this Spring!
Why not treat yourself to a pick-me-up and scent your home this Spring with the beautiful and cheerful aroma of Grapefruit, Lime & Mint? Shop the collection now!