How to Make Your Bathroom Feel Like a Spa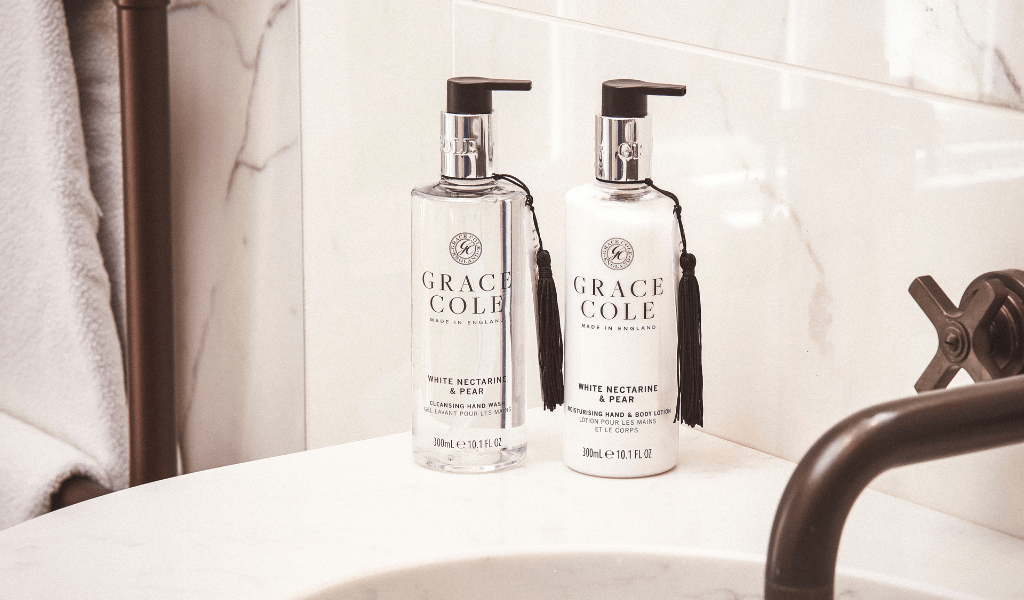 Imagine coming home after a long day to your very own personal spa...
Relaxing and unwinding in the comfort of your own home-spa sounds dreamy. And you can do this by transforming your bathroom into the ultimate calming sanctuary.
Here are some of our ways to create an atmosphere in your bathroom that will give you the best home-spa experience:
1. Choose Neutral & Calming Colours
Create a soothing environment by choosing neutral tones such as white, beige or green. Any bold, striking or colourful accents will take away from the calming environment you are trying to create. Any accent colours you do want, opt for something like gold or copper to give that elegant but subtle touch.
2. Declutter
Is your bathroom filled with make-up, toiletries and a ton of other products? Remove these items by putting them away inside cupboards or drawers and leave just the everyday and more luxury looking essentials out. Why not use glass jars, or an empty candle jar as storage for cotton wool pads or straw baskets for your towels?
3. Add Some Nature
Featuring some houseplants or flowers in your bathroom will breathe some life into the room. Just make sure they are in a place that can get enough natural light. Why not try potted succulents as they are low maintenance & last a really long time?
4. Update Your Soft Furnishes.
There's nothing more comforting that wrapping yourself in a large, fluffy towel after getting out of the bath. Upgrade your towels and bath mat to luxurious and fresh ones to take your home-spa to the next level. And for that extra bit of luxury, you could purchase a towel warmer to be all kinds of cosy.
5. Add Relaxing Scents
What's a relaxing spa without some calming scents to fill the space? Invest in some home fragrances to really stimulate the senses in your home-spa. Not only do they smell good, they will give that luxury finish. Are diffusers or candles more your thing? At Grace Cole, we have a whole collection of home fragrances to calm, relax, balance, restore, revive and energise your mind... shop our home fragrances here.