Discover The Perfect Scent for Spring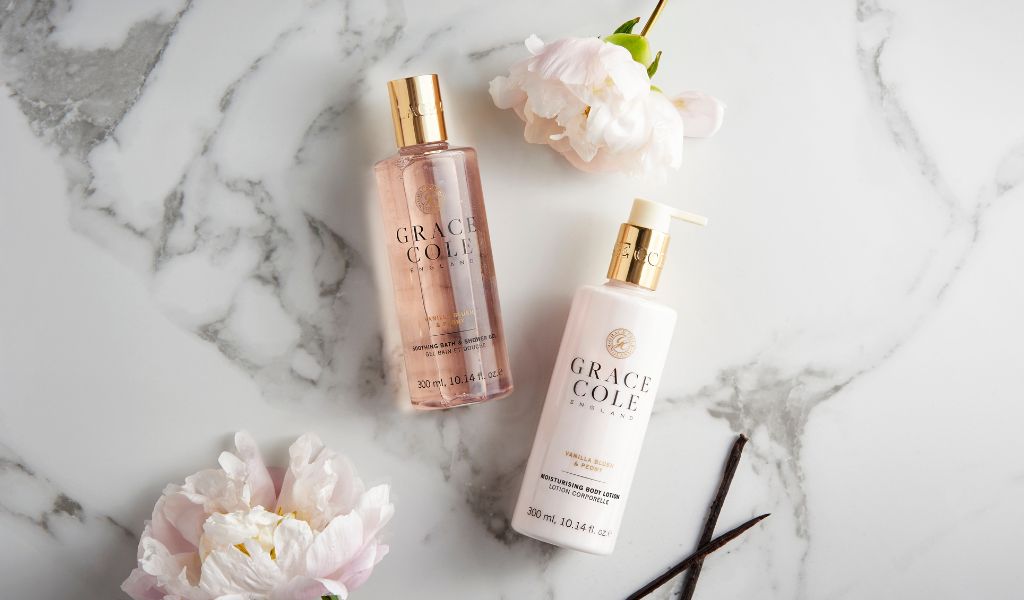 As the seasons change, so do our scent preferences. The heavy, warm fragrances of Winter are replaced by lighter, fresher scents that perfectly capture the essence of Spring. If you're looking for the perfect spring scent, look no further than our Vanilla Blush & Peony collection.
At the heart of the Vanilla Blush & Peony collection is a comforting and calming combination of pretty florals of Jasmine and Peony. These light, floral notes are combined with warm, comforting Vanilla to create a scent which is both feminine and sophisticated. It also contains essential oils of Orange, Lemon, and Patchouli to relieve stress and anxiety.
We have a range of products in this collection which you can use to enjoy the scent wherever you are and whatever you are doing.
One of our must-have products from this collection is the Soothing Bath & Shower Gel. This body wash will leave you feeling fresh and cleansed with its luxurious formula and will add an explosion of luminous scent to your daily routine. Treat yourself to a moment of indulgence with our luxurious Body Butter. Thick and smooth in texture, the formula combines Peony Root extract, packed with antioxidants to protect your skin, with Marula Oil and Shea Butter to provide and lock in moisture to keep your skin feeling supple and radiant for longer.
Check out our Body Mist for the lightest way to wear the fragrance. By layering throughout the day on your hair & body, this hydrating formula will leave you feeling refreshed and fragranced all day long.
If you're looking to add a touch of luxury to your home, our Vanilla Blush & Peony Candle is the perfect choice. Hand-poured in England, our unique wax blend candle will diffuse a rich, continuous scent throughout your home. Added essential oils also create a calming blend to soothe your mind and space.
Whether you're looking to add this delightful scent to your everyday routine or want to create a luxurious ambience in your home, this collection has something for everyone.
So why not treat yourself to a little luxury this Spring with our Grace Cole's Vanilla Blush & Peony collection? Shop the collection here