10 Tips for Achieving a Perfect Summer Glow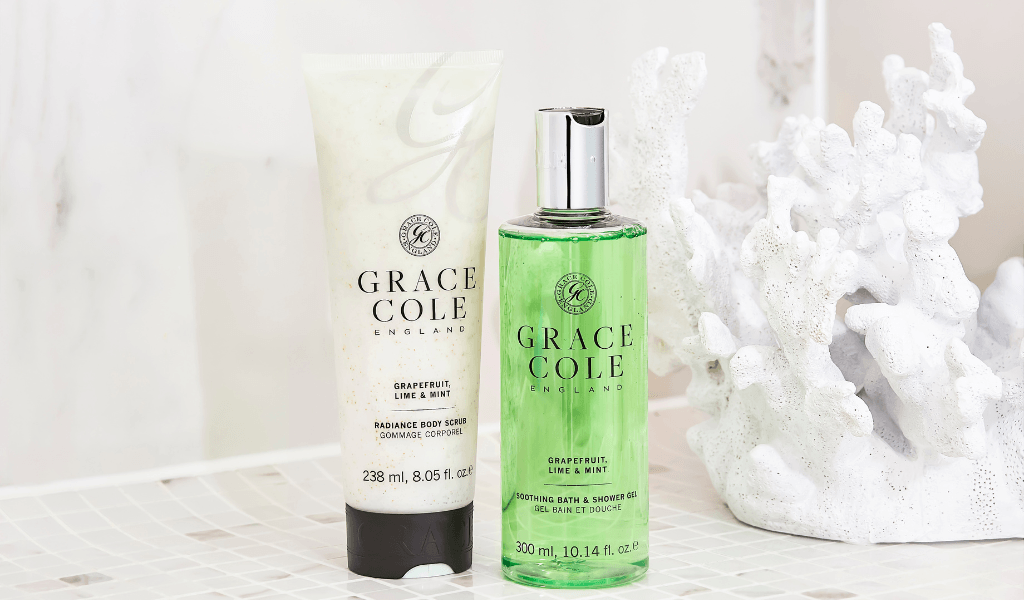 The warm, sun-kissed days of summer often inspire us to embrace a radiant, healthy glow. Whether you're lounging by the pool, attending beach parties, or simply enjoying the outdoors, achieving that perfect summer glow can make you feel confident and ready to shine. In this blog post, we have ten valuable tips that will help you achieve and maintain a stunning summer glow that lasts all season long.
Stay Hydrated
Hydration is the key to healthy, glowing skin. Make sure to drink plenty of water throughout the day to keep your skin cells well-nourished and hydrated. Opt for refreshing infused waters with fruits or herbs to add flavour and encourage hydration.
Exfoliate Regularly
Regular exfoliation is essential for removing dead skin cells and revealing fresh, glowing skin. Use our Radiance Body Scrubs once or twice a week to banish dullness and promote a smoother, more radiant complexion. Why not try our White Nectarine & Pear Radiance Body Scrub with vitamins, minerals, and antioxidants to help cleanse, replenish and nourish the skin.
Embrace Self-Tanners
If you prefer a safer alternative to sunbathing, self-tanners are your best friend! Look for self-tanning products that suit your skin tone and provide a natural-looking tan. There are so many options from instant tans to gradual tanning lotions, to tinted moisturisers to give you that healthy glow.
Incorporate Antioxidants
Antioxidants are great for maintaining youthful, radiant skin. Include antioxidant-rich foods in your diet, such as berries, leafy greens, and citrus fruits. Don't just stick to it in your diet though, get them in your skincare too! Try our Nectarine Blossom & Grapefruit Soothing Bath & Shower Gel, the natural actives are packed with vitamins C, E and A, with soothing Aloe Vera and the antioxidant properties of Grapefruit and Mandarin Extract, to form a nourishing and calming formula to help skin maintain moisture and replenish the skin.
Get Your Beauty Sleep
Adequate sleep is crucial for overall skin health. During sleep, your body repairs and rejuvenates itself. Aim for seven to eight hours of quality sleep each night to wake up with a refreshed, glowing complexion.
Nourish Your Skin
To achieve a perfect summer glow, provide your skin with the nourishment it needs. Incorporate a moisturiser into your daily skincare routine. Our Vanilla Blush & Peony Moisturising Hand & Body Lotion contains Shea Butter to encourage absorption and keep moisture locked in for longer, whilst Vitamin E helps keep the skin supple and radiant.
Exercise Regularly
Regular exercise not only keeps your body fit but also improves blood circulation, which contributes to a healthy complexion. Engage in activities you enjoy, such as jogging, swimming, or yoga, to promote glowing skin and overall well-being.
Glow on the Go
Incorporate a body mist into your routine to leave your skin delicately scented and glowing all day long. Layer our Grapefruit, Lime & Mint Refreshing Body Mist throughout the day and the hydrating formula will leave you feeling refreshed and fragranced. Featuring essential oils of Peppermint, Orange, and Clary Sage to brighten the mood, so bonus that you will also glow from within!
Use Highlighter
Enhance your natural glow by applying a subtle highlighter to the high points of your face, such as the cheekbones, brow bone, and cupids bow. This will give your skin a luminous, dewy appearance.
Protect Your Skin
While a sun-kissed glow is desirable, don't forget to protect your skin from harmful UV rays. Apply sunscreen with a SPF of 30 or higher daily to any exposed areas. Don't forget to reapply every two hours, especially if you're swimming or sweating.