Everyday Wellbeing for Bath, Body & Home
Proudly made in England and developed by world class Perfumers, Grace Cole offers everyday wellbeing for bath, body, and home. Our beautifully fragranced products are enhanced with essential oils to enhance your wellbeing, affordably priced and beautifully packaged, to add a touch of luxury to any home.
Read More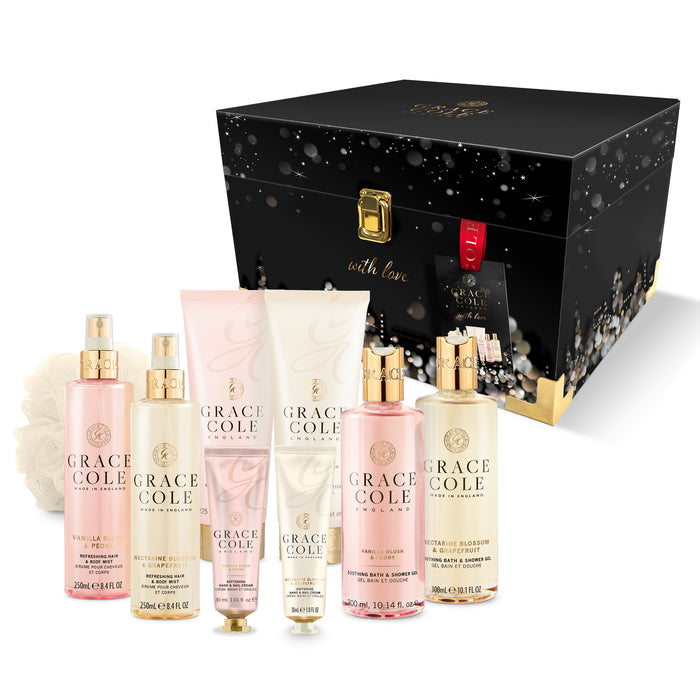 Our Signature Best Sellers
Discover our most loved products
Fragrance Collections
Discover our indulgent fragrances, blended by perfumers.
As seen in
Bath, body & home as featured in