Summer Scents: How to Incorporate Body Mists into Your Daily Routine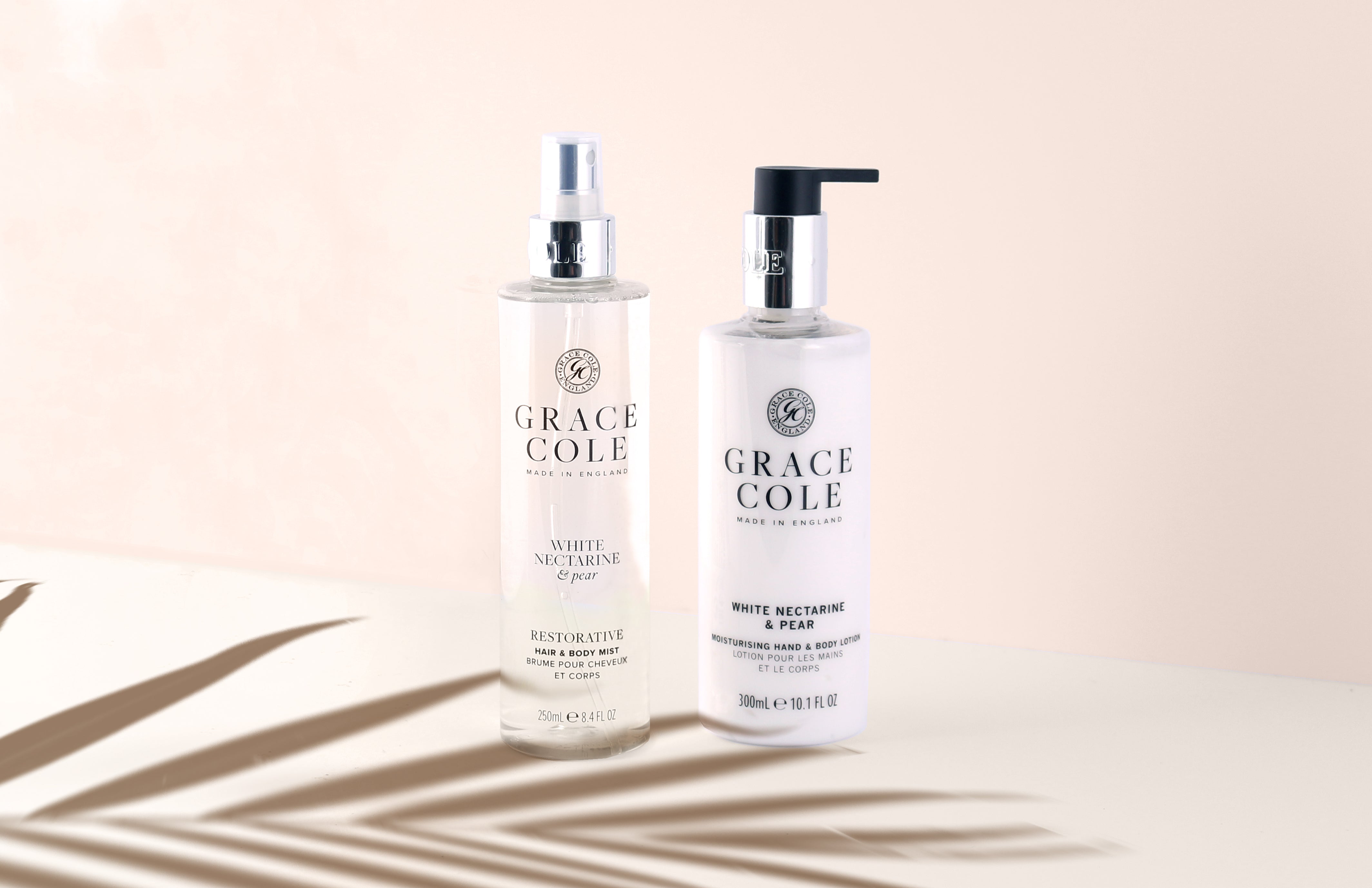 The '90's body mist is one of the latest nostalgic products to make a comeback and we are all for it. Bringing back the joy from the days of wearing a body mist, one of the first ways we are introduced to fragrance in our youth, body mists are perfect for a splash of fragrance to layer throughout your day. Lighter and much more affordable than a perfume at just £10, Grace Cole Body Mists are the perfect companion for Summer.

Our Grace Cole Body Mists, with their enchanting fragrances and wellbeing benefits, offer a delightful sensory experience that can uplift your mood and leave you feeling refreshed throughout the day. From the zesty notes of our Grapefruit, Lime & Mint collection, to the calming hints of delicate flowers in our Vanilla Blush & Peony collection, each fragrance is designed to leave a lingering trail of beauty wherever you go.
Incorporating body mists into your daily routine can be a simple yet luxurious way to enhance your overall well-being and leave a lasting impression wherever you go.
So, how can you incorporate a body mist into your daily routine?
1. Preparing For the Day
Start your day on a refreshing note by including a body mist into your morning routine. After cleansing your body in the shower or bath, applying a body mist can help lock in moisture and leave your skin feeling refreshed. Simply spritz the mist onto your body to get a burst of fragrance whilst hydrating and invigorating your skin.
2. Quick Pick-Me-Up
Our Body Mists contain mood-enhancing essential oils, so are perfect for a quick pick-me-up whenever you need that mood boost in your day. Whether you are looking for a fragrance that is calming, restoring, reviving or energising, Grace Cole Body Mists can deliver. Don't just limit yourself to one, unlike your perfume signature scent, body mists can be changed whenever you like. So why not choose your body mists based on your most frequent wellbeing needs? 
3. Fragrance Top-Up
One key benefit of body mists are that they are much lighter than a perfume, so they are perfect for topping up and layering throughout the day. Top up as much as you like, whenever and wherever you want for that instant hit of fragrance. They are perfect for these warmer days when you just need a quick refresh when you're feeling a bit hot and sweaty! 
4. Fragrant Hair Mist
Extend the luxurious scent beyond your body to your hair. Our Body Mists can be spritzed onto the hair to leave your locks smelling heavenly throughout the day.
5. Room Spray
Why not try out our Body Mists as a room or linen spray and infuse your surroundings with our beautiful fragrances. Spritz a light mist over your bed sheets, pillows, or curtains to create a relaxing and inviting atmosphere. You can also spray the fine mist into the air to freshen up your living space.
Check out our favourite scents for summer, Vanilla Blush & Peony, Grapefruit, Lime & Mint, White Nectarine & Pear and Nectarine Blossom & Grapefruit. Which do you like the sound of? Shop the full collection here.