How To Prioritise Your Wellbeing as a Mum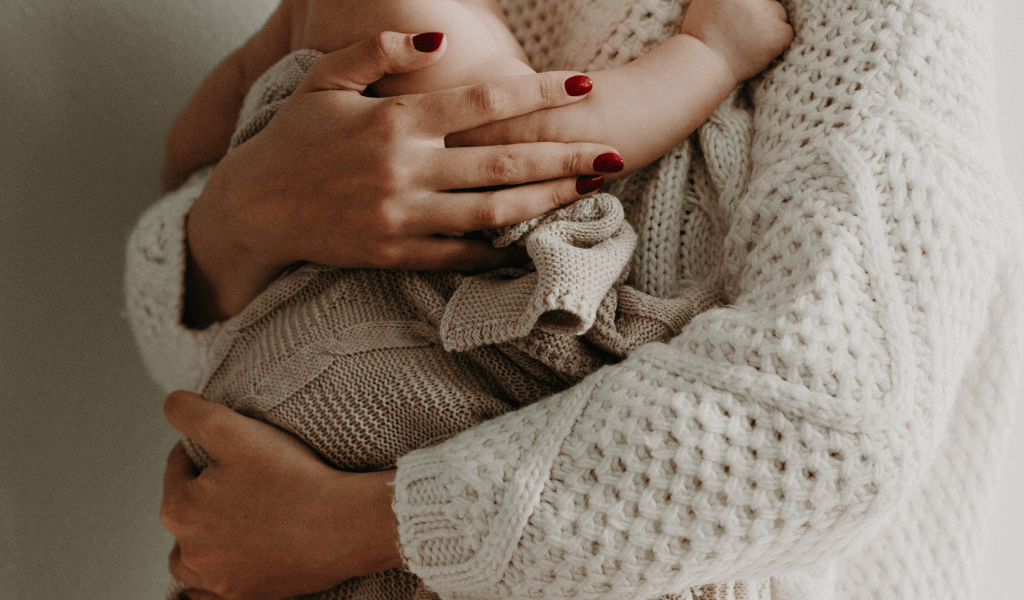 With Mother's Day fast approaching, it's the perfect time for Mum's to take some well-deserved time for themselves. We understand that before becoming a Mum, it seemed so easy to find time to prioritise your own health and wellbeing, as you were the only person you needed to worry about. However, since becoming a Mum, your first instinct is to put the needs of your family first, with yourself often falling last on your list of priorities. But how are you expected to take care of others when you don't feel taken care of yourself?
It is so important to make sure you are looking after yourself, because you deserve it and are worthy of treating yourself to some self-care and time to re-charge!
Here at Grace Cole, we've put together some tips on how to prioritise your well-being as a Mum.
Don't feel guilty for having some 'me-time'
Aim to take time to yourself daily to avoid feeling burnt out, even if it's just for ten or fifteen minutes. Do whatever you enjoy doing the most and makes you feel your best, the most important thing is allowing self-care to be about you! One of our favourite ways to practice self-care is to take a bubble bath to relax after a long day. We recommend filling the bath with one of our Grace Cole Bath & Shower Gels and lighting your favourite Grace Cole Candle to set the ambiance. Or if you need some extra inspiration, here are some other ways to practice self-care whether these be daily, weekly, or monthly:
Go for a walk in the fresh air and listen to a podcast.
Treat yourself to some pampering, whether it be getting your nails done or a having a massage.
Do a home workout or some relaxing yoga.
Watch your favourite TV programme or read a book.
Rely on your support network
As a Mum, it can be easy to feel like you need to take on everything yourself, but this will eventually lead to feelings of exhaustion and not having time for things you enjoy outside of being a parent. As you write out your weekly to do list, if possible, try not to take it all on your shoulders. Remember that you aren't alone, rely on your partner or reach out to a friend or family member for support if you have an appointment or if you simply need some alone time. The key is to give yourself permission to ask for and accept help so that things don't become too overwhelming, allowing you to spend time on other things you enjoy such as a hobby or seeing a friend.
Give yourself permission to say no!
Mums are traditionally known for being able to multitask and handle everything at once. However, this will no doubt lead to burnout. Many Mums feel guilty for setting boundaries and saying no to someone or something. If your partner, family, or friend wants to arrange plans to see you but you don't feel up to it that week, it's ok to say no because you want some time to yourself. By putting your needs first and saying no to someone or something, this is the best way to prioritise your own mental health.
Take care of your health
Whilst the word 'health' automatically brings thoughts of exercising, eating salad and drinking water, this isn't true! Whilst eating a healthy diet and staying active is important, your overall health means much more than that. It also includes getting plenty of rest, managing  stress levels and looking after your mental health and wellbeing. Take time to think about each area of your life and where you may want to lend more time and focus for better overall well-being. Grace Cole products are enhanced with essential oils to enhance your mood and wellbeing, so why not try adding in a Luxurious Body Butter to your morning routine for an all-day mood boost? Each fragrance collection has been formulated to provide a different wellness benefit, take a look here to learn more. 
Lastly and most importantly, remember you are doing amazing!
Never forget that you are amazing, you are trying your best and that's all you can do! Try not to compare yourself or your parenting skills to others on social media or in real life, remember that everyone and every family is different. What matters is giving yourself permission to take care of yourself and prioritise your happiness, because remember that to love others you need to love yourself first!