Exploring Nature: Outdoor Activities for the Summer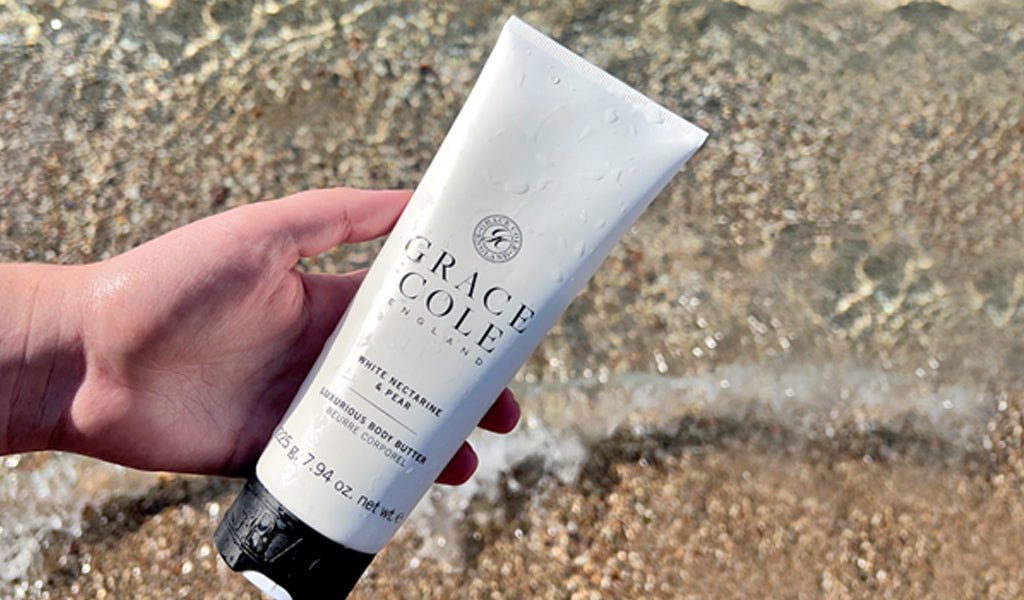 As the warm rays of the sun invite us outdoors, summer is the perfect time to embrace nature and embark on thrilling outdoor adventures. From serene hikes through forests to invigorating swims in the sea, there's an abundance of activities waiting to be explored. So, let's dive into some exciting outdoor pursuits that will allow you to connect with nature and create unforgettable memories this summer.
1. Hiking and Trail Exploration
One of the most popular ways to immerse yourself in nature is through hiking. Lace up your boots and venture into the great outdoors, where you'll encounter breathtaking views, vibrant wildlife, and the soothing sounds of nature all around you. With countless trails to choose from, you can opt for a leisurely walk through a local park or challenge yourself with a strenuous trek up to a mountain peak. Don't forget to pack water, snacks, and a Grace Cole Body Mist to keep refreshed and your skin hydrated along the way. One of our favourites is the Nectarine Blossom & Grapefruit Body Mist with essential oils of Orange and Thyme to uplift and energise, perfect for your hike!
2. Out on the Water
If you're seeking a unique way to explore nature's wonders, out on the water may be the answer. Glide along calm rivers, tranquil lakes, or even venture into the sea. What will your mode of transportation be? Try canoeing or kayaking, rowing boats or even a peddalo. The serenity of the water combined with the picturesque surroundings will make for an unforgettable experience.
3. Camping Under the Stars
Escape the hustle and bustle of everyday life by spending a night under the starry sky. Camping allows you to fully immerse yourself in nature and disconnect from the digital world. Find a secluded campsite to benefit from their amenities like toilets and showers or for the full wilderness experience, try wild camping in the countryside. Be sure to cleanse your skin with one of our Grace Cole Bath & Shower Gel's, to leave you feeling clean, fresh, and beautifully fragranced. We recommend the Grapefruit, Lime & Mint Bath & Shower Gel to provide a reviving and invigorating effect.
4. Cycling Adventures
Exploring nature on two wheels is not only a fantastic way to get exercise but also an opportunity to appreciate the beauty of the great outdoors. Whether you prefer mountain biking along rugged trails or leisurely pedaling through scenic countryside routes, cycling offers an exhilarating experience. Explore local parks, nature reserves, or even plan a multi-day cycling trip to discover new landscapes and hidden gems.
5. Beach and Water Activities
When it comes to summer in the UK, beaches hold a special place in the hearts of locals and visitors alike. From building sandcastles to catching the waves whilst surfing, the beach offers a multitude of outdoor activities to take part in. Take a refreshing dip in the sea, try your hand at paddle boarding, or simply bask in the sun while enjoying a good book. There's no shortage of ways to make the most of your summer by the seaside. And don't forget to replenish your skin's moisture and soothe dry skin after a day in the sun, with one of our Grace Cole Hand & Body Lotion's. We love the White Nectarine & Pear Hand & Body Lotion for a restorative and refreshing scent!
Embracing outdoor activities during the summer allows us to connect with nature, rejuvenate our spirits, and create lasting memories. So, seize the opportunity to explore the natural wonders that surround us and embark on an adventure that will leave you feeling refreshed and inspired. Let this summer be the season of reconnecting with nature and discovering the beauty that lies just beyond our doorstep.