5 Ways to Re-Use Your Grace Cole Home Fragrance Jars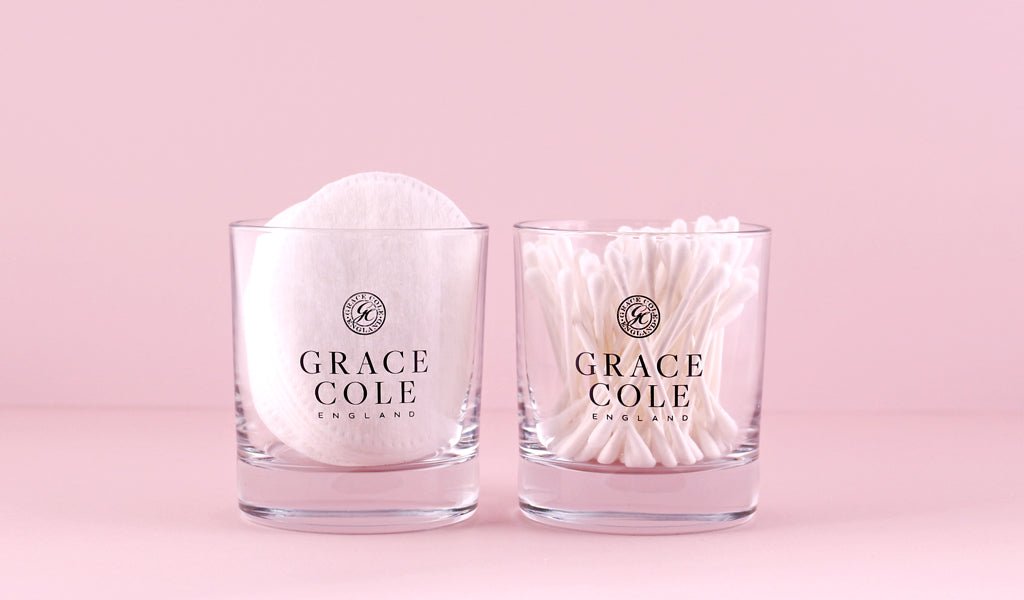 Grace Cole home fragrances are a true treat for the senses. But what happens to the candle / diffuser when it has run out?
There are many ways in which you can re-use your candle or diffuser jar once the product has finished. Firstly, ensure there is no product remaining then you will need to remove any remaining wax and wick. You can do this by placing the jar in the freezer for a few hours and then gently prying the wax out with a butter knife. Add a little boiling water to melt any hard to clear wax. Once the jar is empty and clean, it is then ready for a new lease of life.
Here are 5 of our favorite ways to re-use your candle or diffuser jar:
 Bathroom Storage
You could use your empty Grace Cole jars to store bathroom essentials like cotton wool pads, cotton balls or bath salts. This is a great way to keep your essentials organized and within reach, whilst adding a touch of elegance to your bathroom.
Potting Plants
One of the easiest and most eco-friendly ways to re-use your jar is to pot a plant in it. You can add some soil and a small plant such as succulents or cacti, which are perfect for small jars like these!
Displaying Flowers
Another lovely way to re-use your candle jar is to fill it with fresh flowers. You can use the jar as a vase and create a beautiful arrangement. The glass jar will add a touch of elegance to any display.
Stationary Storage
If you're a stationary lover or have a lot of it, you can use your jar as a storage container. Our Grace Cole Jars are perfect for storing all your pens, paperclips, rubber bands and other small stationary items that may get lost on your desk.
Tealight Holder
Finally, you could use your empty Grace Cole jar as a tealight holder, creating a new way to enjoy some candlelight. All you need to do is pop a tealight into the empty jar. If you're feeling creative, you can decorate the glass jar with ribbons, lace or paint to create a unique and personalized tealight holder.
Whilst these ideas are both creative and fun, it's also important to remember that it is great for the environment. By re-using items like candle / diffuser jars, we are reducing the amount of waste that ends up in landfills. Glass is infinitely recyclable, meaning it can be recycled and used repeatedly without it losing its quality. By re-using your jars, you are doing your part to reduce waste and protect the planet.