The Perfect Autumn/Winter Hand Care Regime
Posted by Hannah McCreery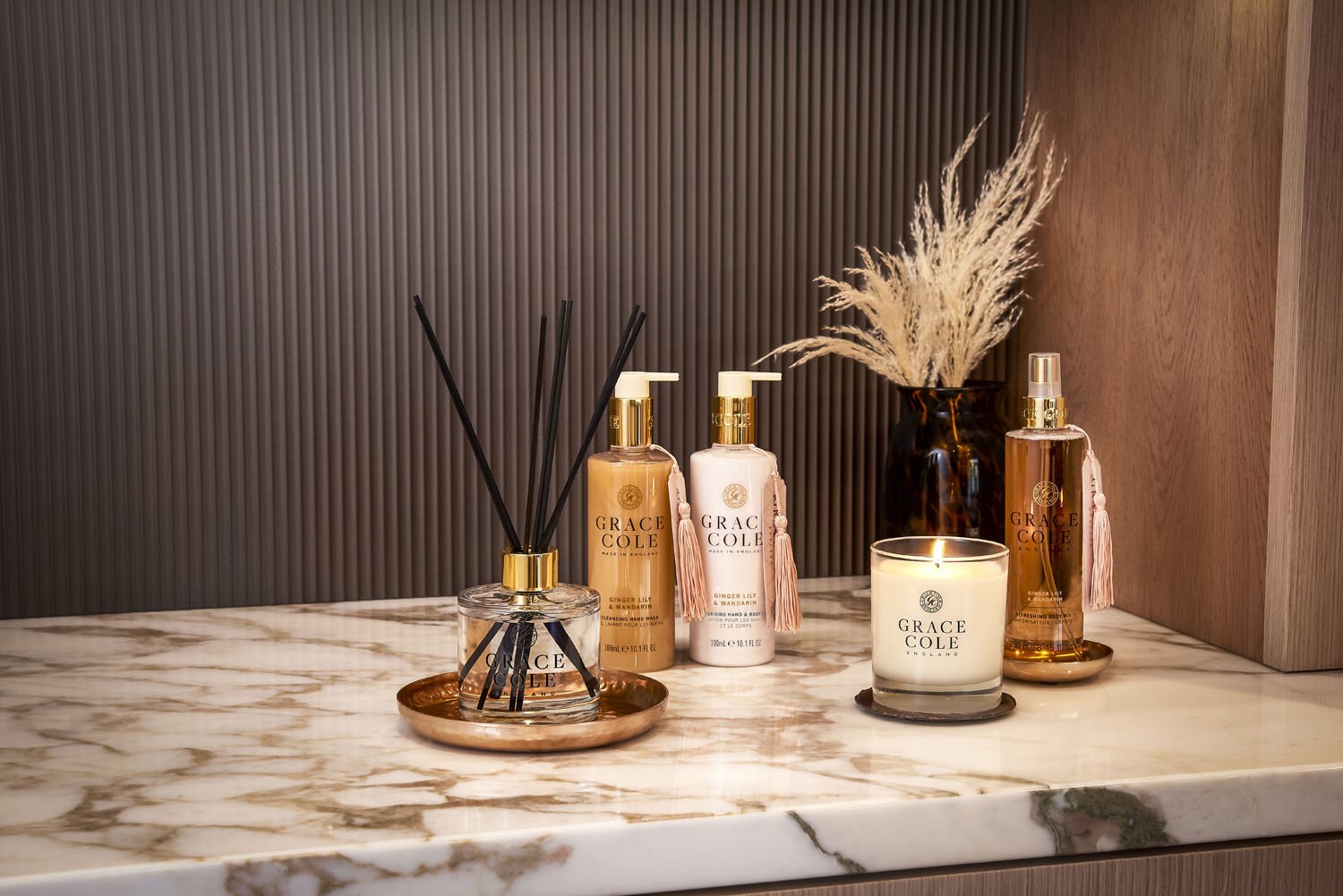 During colder months, it's common for the skin on your hands to become dry and sometimes sore. A drop in temperature and less moisture in the air can cause hands to dry out, as the drier air draws moisture from the skin. With the added introduction of us all taking extra precautions when it comes to our health and using hand sanitizer and washing more regularly, here's our tips for keeping hydrated, healthy hands:
Use a hand wash that cares for your skin
It's all too common to find hand washes that smell good and do well at cleansing, but they often don't look after your skin. Our Grace Cole Hand Washes have been formulated to include 3 key extracts that focus on restoring and repairing the delicate skin on your hands.
We include extracts such as Aloe Vera Leaf Juice that provides moisturizing, nourishing, and soothing effects and Water Lily that has anti-inflammatory properties providing a healthier look and allowing you to help skin maintain moisture.
Shop our Cleansing Hand Washes 
Always moisturise your hands after washing
After cleansing, it's important to add moisture back into the skin on your hands and to lock that moisture in. Our Hand Lotions contain up to 6 key extracts with skin care properties so not only do they feel luxurious, but they are doing good for the skin while leaving a subtle fragrance. All of our hand washes contain Vitamin E to keep skin supple and radiant for longer.
Shop our Softening Hand & Body Lotions
Moisturise regularly
Just like the skin on your face, it is so important to take regular care of your hands and moisturize when you can. Take our travel sized Hand Cream with you wherever you go, to give your hands, nails and cuticles that extra protection and boost when you're out and about.
Shop our Softening Hand & Nail Cream
Don't forget to scrub!
Most of us have a body scrub as part of our body care regime however don't think to use it on our hands. Scrubbing your hands will actually encourage blood flow, making them warmer. It will also encourage cell renewal for more radiant, tighter looking skin. Our scrubs contain Sweet Almond Shell Powder; the sustainable alternative to microplastics to provide a gentle exfoliating effect. It removes dead skin cells when massaged onto the skin in a gentle, circular motion. Not only does it deep-cleanse the skin but gives your skin a fresh glow.
Shop our Radiance Body Scrubs