How To Get Your Skin Party Season Ready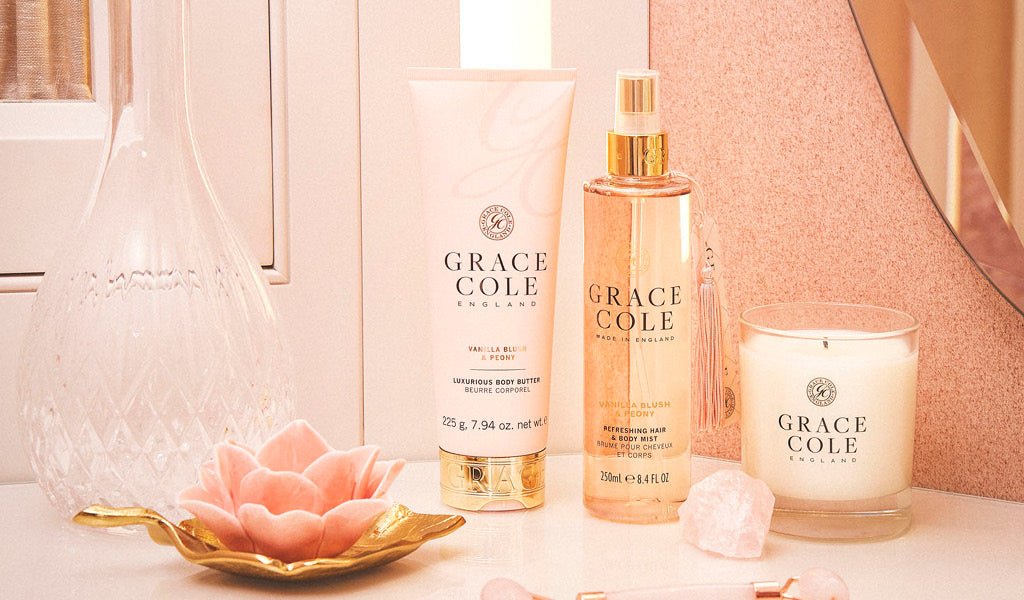 With the festive season fast approaching and our social calendars becoming busier, it's time to prep your skin for the busy times ahead. The party season is the best time to dress up and look your best, and that all starts with your skin. Keep reading for our top tips on how to prep your skin and get it glowing this festive season…
Have a pamper
Ahead of the busy festive season, a little bit of self-care is the perfect way to refresh your mind and body and prep your skin. And what better way to do this than to run a relaxing bubble bath to unwind using your favourite Grace Cole Bath & Shower Gels, guaranteed to leave you feeling cleansed and fresh with their luxurious formulas. Create the perfect ambience by lighting one of our luxury Grace Cole Candles and placing a Grace Cole Diffuser beside your bath to fill the room with your favourite scent to truly help you relax.
Remember to exfoliate
The first and most crucial step to radiant looking skin is proper exfoliation to remove dry or damaged skin and reveal that glow! We recommend using one of our Grace Cole Radiance Body Scrubs, designed to exfoliate and polish the skin using gentle beads to give you smooth and deeply conditioned skin. This will make your skin prepped and ready for the next step of your routine, whether that's moisturizing or tanning.
Nourish your skin
Most of us make the same mistake: we take extra good care of our face, but completely forget about the skin on the rest of our body. The cold weather is bound to make our skin dry, so don't skip moisturizing your hands as well as your arms and legs, especially if they are on show in your favourite festive outfit. For the body, we recommend using one of our Grace Cole Body Butters to provide and lock in moisture. Our Mini Hand and Nail Creams are perfect for giving your hands that extra moisture, and the best part is that you can pop these in your handbag for moisture on the go!
Hydrate a little extra
We are all guilty of overindulging over the festive season, so make sure to give yourself and your skin some extra care by increasing the hydration. Make sure that you're drinking the recommended two liters of water every day to get that glow. Not only does drinking water help to hydrate your skin, but it also removes toxins from the body!
Get your beauty sleep
One of the most important yet overlooked steps in your party prep routine is getting enough beauty sleep. Getting at least 7-9 hours a night is vital in making sure your skin is looking and feeling it's best as our skin rests and repairs itself whist we sleep. That's why after a good-quality night's sleep, skin looks fresher, younger and more radiant. As if we needed another reason to hit the snooze button!