How To Create The Perfect Atmosphere In Your Home This Christmas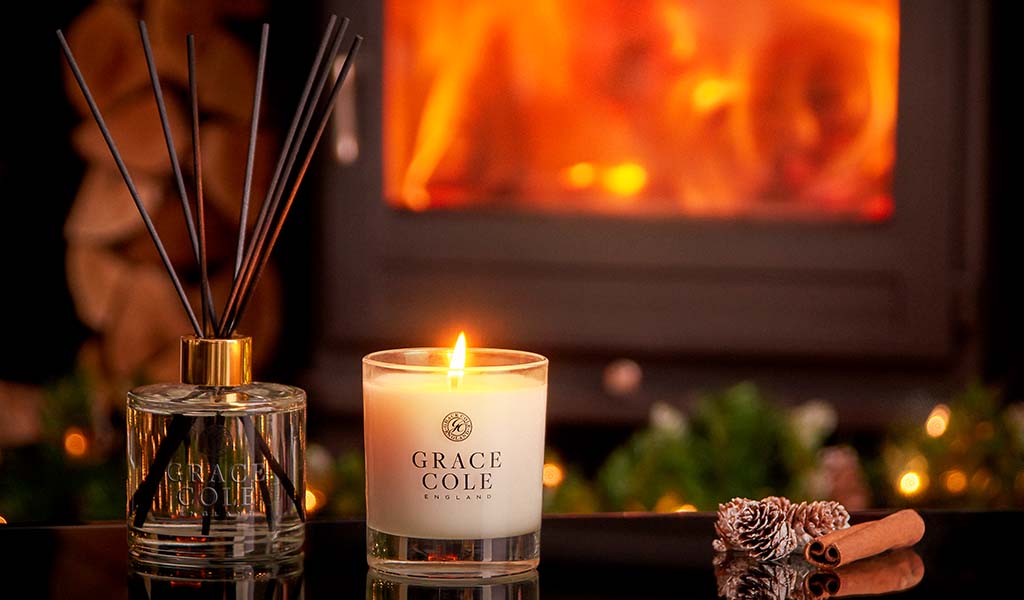 This Christmas, for the first time in years, we'll be opening up our homes to family and friends and making merry as we should. Here are our top tips to transform your home into a welcoming sanctuary to greet your guests, for their most memorable Christmas yet.
Choose a scent to be remembered
Ginger will always be a classic Christmas scent, invoking fun memories of Gingerbread House building and cosy nights curled up with a Gingerbread Latte. At Grace Cole when we think Christmas, we think our Ginger Lily and Mandarin collection. Treat yourself and your loved ones to a sensual blend of refreshing Mandarin and aromatic Bergamot, layered with exotic Ginger and alluring Lily on a warm base of Amber and Musk. Our glass diffusers, handmade in England, are a stunning addition to any room and will diffuse a beautiful, long-lasting fragrance for up to 12 weeks. Alternatively (or additionally), our hand poured wax blend candles burn for up to 40 hours and will diffuse a rich, continuous scent throughout your home. Not only does the collection smell divine, but it also features a balancing blend of essential oils of warm Mandarin to bring soothing qualities, along with wonderfully nourishing Jasmine bringing a balanced, soft aroma into the atmosphere.
Add a touch of luxury to your bathroom
Our beautifully packaged Hand Washes and Lotions make the perfect addition to any bathroom. Available in all six of our fragrance collections, so you can treat your guests to their own personal scent or continue your chosen Christmas fragrance throughout your rooms.
Gift luxuriously, yet affordably
We are passionate about making luxury affordable and attainable for everyone. Designed and developed in England alongside world-class Perfumers, we offer a collection of affordable bath, body, and home fragrance products starting at just £5, that are beautifully packaged and don't compromise on the results. Free from Parabens, SLS, and against animal testing, our products really do deliver and are packed full of skin-nourishing goodies in a choice of six beautiful fragrances. Any product you choose is sure to deliver the wow factor this Christmas and put you on their nice list.
The finishing touches
When staying away from home, it's always the little touches that are memorable and add that wow factor. If you're feeling generous this Christmas, why not indulge your guests with their very own body care products? At just £8 our sumptuous Bath & Shower Gels will make a glamourous addition to their shower. Alternatively, why not treat them to a travel-size hand cream beside the bed for just £5?
Posted in

body care, candle, Candles, Christmas, Diffusers, Gifting, hand & nail cream, Hand Care, hand cream, hand lotion, Hand Wash, home fragrance